Why Choose Aini Full DC Inverter?

NEW REFRIGERANT R32
The EU has introduced a new regulation on the use of fluorinated greenhouse gases (F-Gases).The new regulation restricts the availability of HFCs through a quota system measured as a CO2 equivalent (C02-eq). Only companies with EU quotas will be able to supply HFCs to the EU market.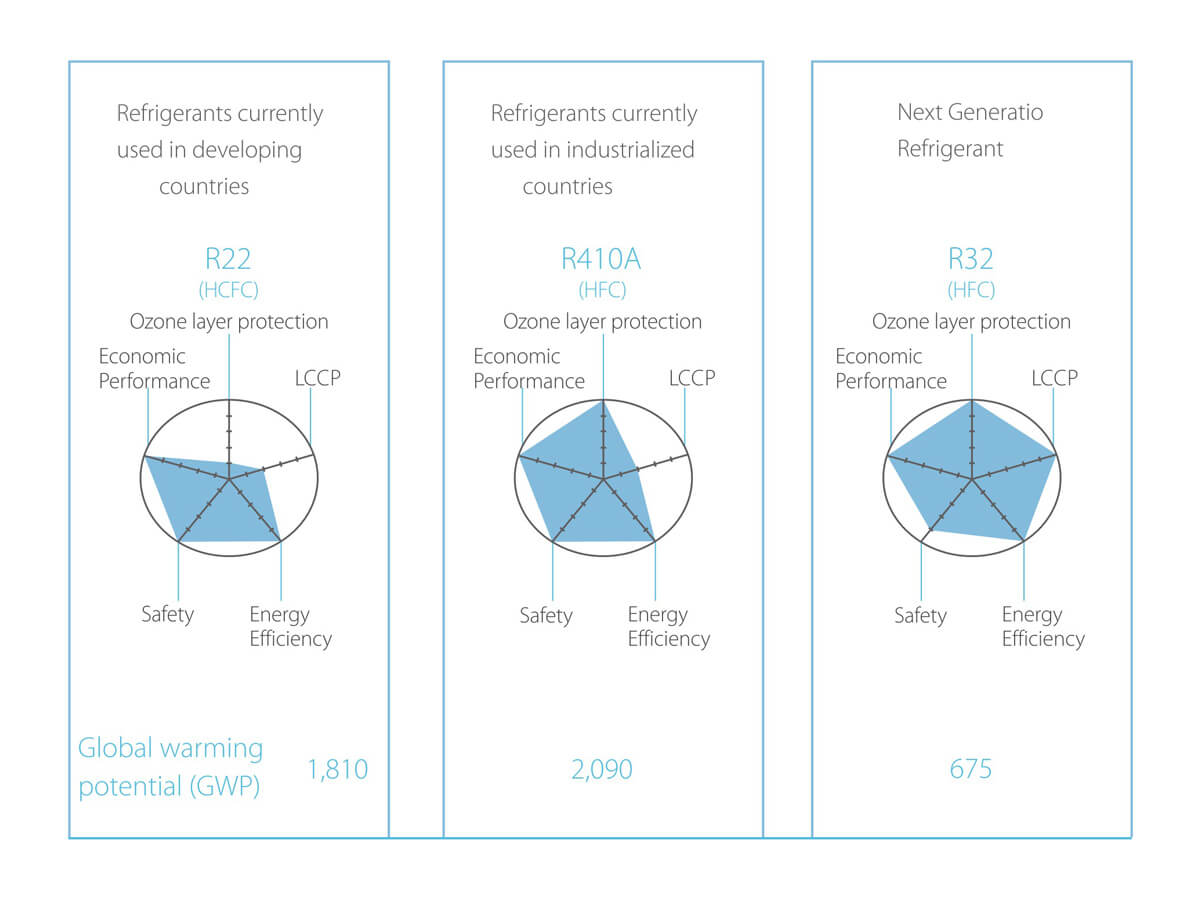 Why Choose R32 Refrigerant?